What is East x East Burwood?
East x East Burwood is the local community project area currently under licence by Life in Vacant Spaces (LiVS). LiVS has been working with local businesses and community groups to install fun projects and activations for the community to enjoy. East x East is focused on activating the space and community in the area while other plans are developed and prepped. Therefore, you need to make the most of the projects here as they might not always be here.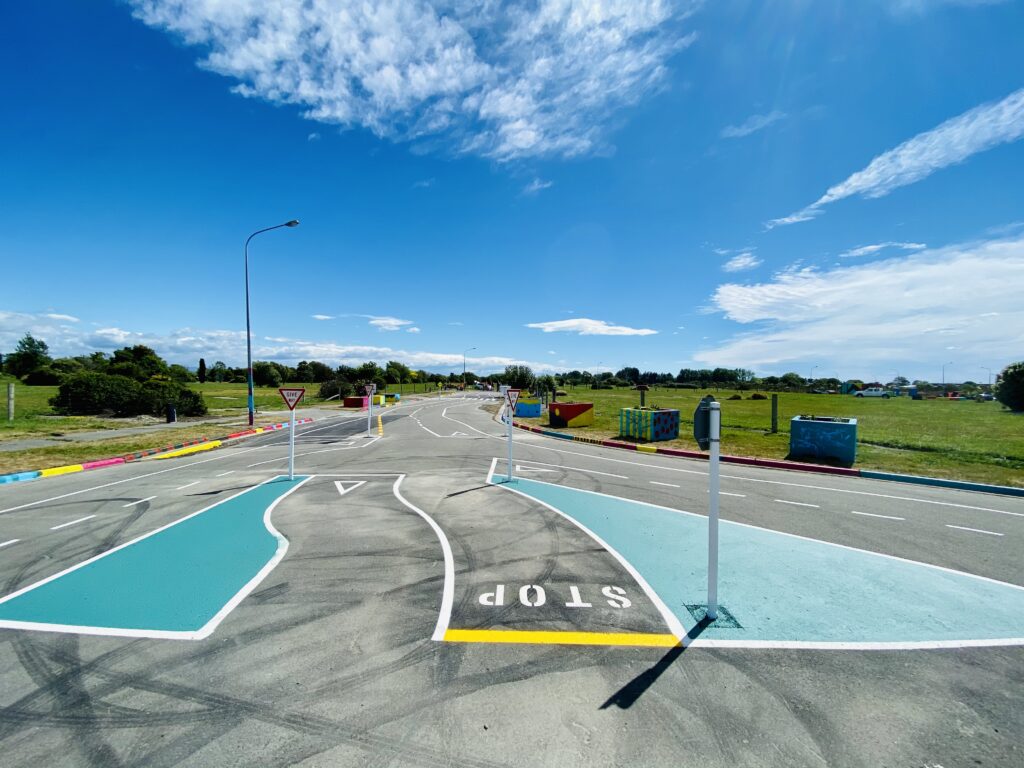 What did the space used to be like?
Before the Canterbury earthquakes, over 5000 households lived along the Ōtākaro Avon river corridor. Unfortunately, the liquefaction caused bad land damage during the quakes. As a result, was unsuitable for housing. It became the residential red zone (RRZ) with the Crown buying most of the properties. Ecosanctuary.
 
Therefore the houses were demolished in 2012 and most of the roads closed. So to shape future uses of the area, Regenerate Christchurch developed the Ōtākaro Avon River Regeneration Plan, based on extensive public consultation between 2016 and 2018. This allows for about half of the area to be a 'green spine', guaranteeing public access to the river, and allowing for native forest and wetland regeneration. The rest of the RRZ s set aside for projects, such as the Waitākiri ecosanctuary. This will about the green spine, and complement it in both ecological and recreational terms. Ecosanctuary.
The below photos are of the nearby Waygreen Ave, demonstrating how the area went from a suburb to its current state of disrepair.

How did East x East develop?
The space has been named 'East x East', to reflect its location in the eastern suburb of Burwood at the eastern end of New Brighton Road. It is also often called 'East by East' which describes the nature of the community space – nothing for us, without us. East x East
East x East is community-driven and every project has different stages of formation and development. So if you want to find out more, go to the buttons at the bottom of the page to learn about individual projects.

How is East x East continuing?
East x East is a major piece of Red Zone land that Life in Vacant Spaces (LiVS) has on a licence from Land Information New Zealand (LINZ). A year-long pilot project was ran in 2018 in the same area. As a result, LiVS and LINZ signed a contract to continue their partnership. Therefore continuing to create a space that provides some amenities and acts as a gathering space for the community. The aim is to fill the area with temporary art projects, local clubs and other events and activities. So it's meant as a temporary space to utilise the land and encourage community involvement whilst plans and preparation for future development are completed. East x East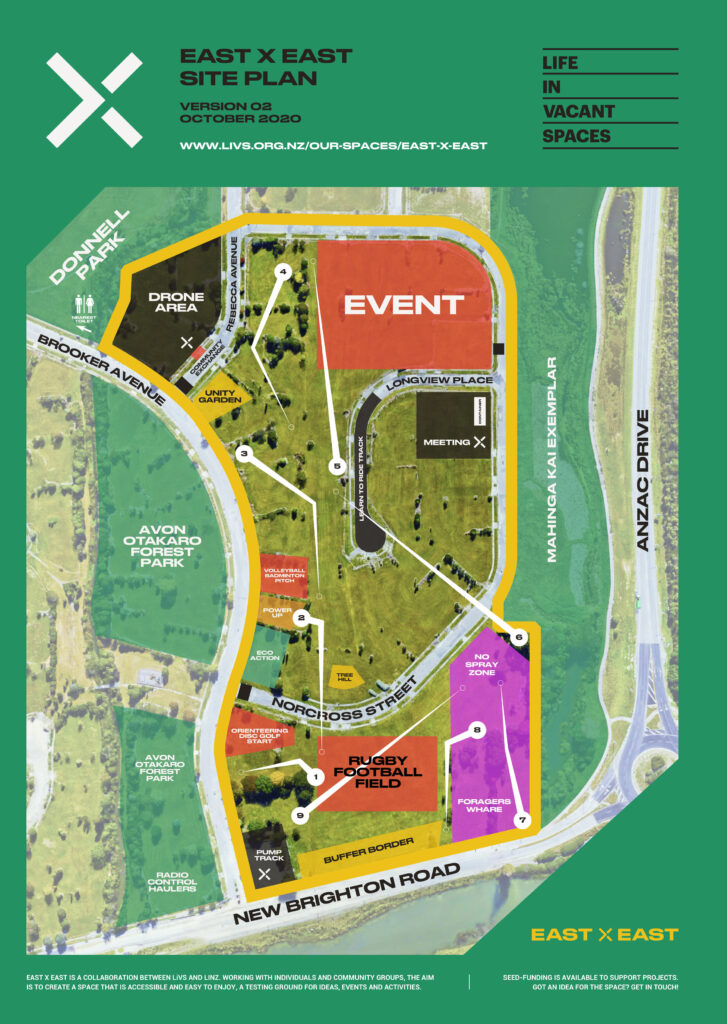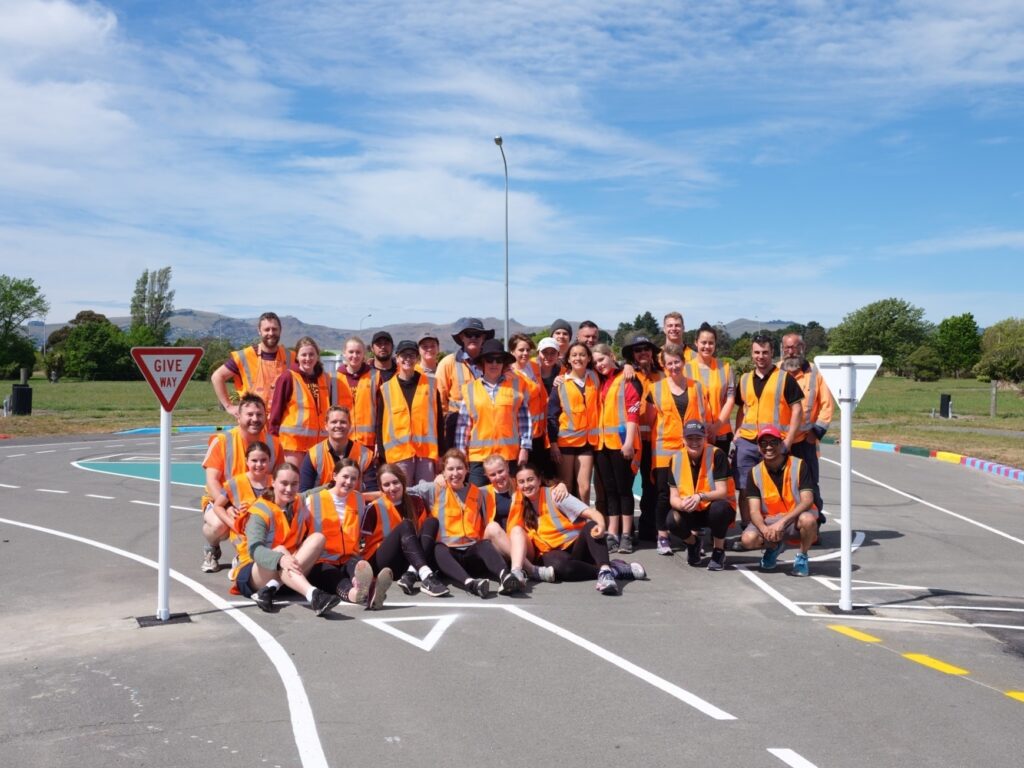 Citycare volunteers, Student Volunteer Army and young helpers from St Albans School, Rangi Ruru Girls' School, and Papanui and Cashmere High Schools helped to install our Learn to Ride Track in October 2020. Credit: Hannah Watkinson
How can you get involved?
Contact East x East through their website or follow them on Facebook for the latest updates using the buttons below. For instance, they are always looking for interesting new project ideas. So if you have an idea, flick them a message!